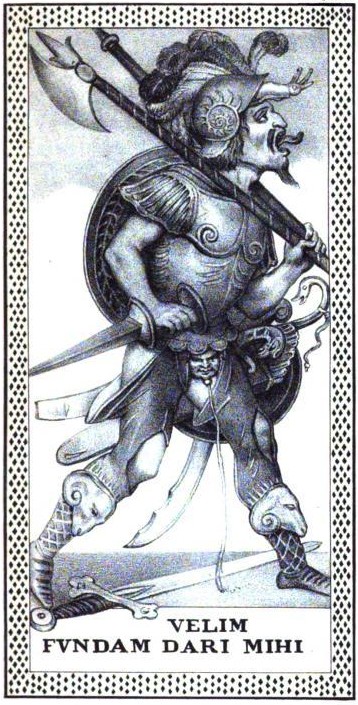 Likely to most an unknown Tarot card
It seems to be an imitation of the Fool of the socalled Leber Tarocchi, also called Rouen Tarot, imitated by Leber himself to make it somehow to show the reader this card (photopraphy haven't been invented in Leber's time).
A real photo, copied and getting worse outfit, of the same card gives this impression: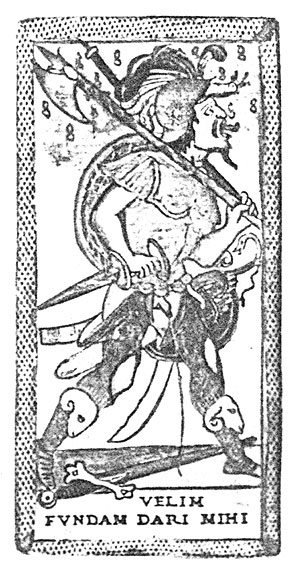 A printed photo, copied, of another card: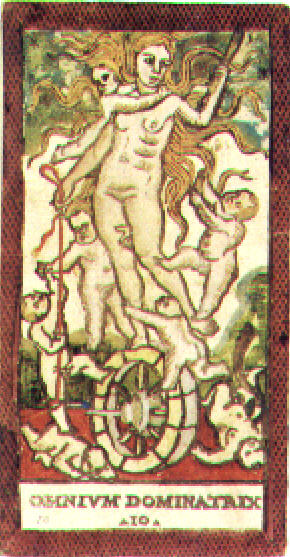 More cards of the same deck:
http://trionfi.com/0/j/d/leber/
Actually it would be nice to have all in good photos.
Connected to this deck is a dating problem: When and for whom was it done? Leber suggests Venezia, begin early 16th century. Does anybody have better informations?
The deck uses as a suit for the smaller Arcana a specific element, the Rovere oak.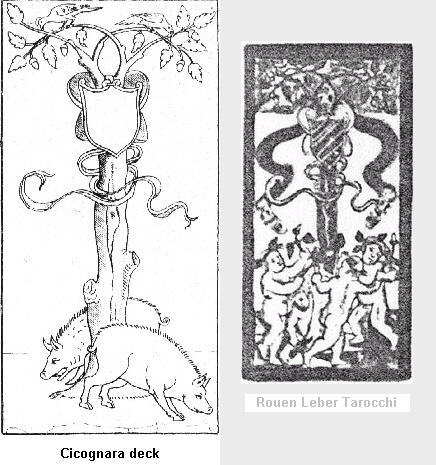 Curiously a few Cicognara cards use very similar small arcana - but as the description of Cicognara shows, the trumps seem to have different.
All this forms a riddle: Where did these cards come from? When and for which opportunity were they produced?
More info:
http://trionfi.com/0/h/51