Ok so i im not sure how many people are familiar with the Legend of Zelda series.
But i am a big fan, and when i found a LOZ tarot deck on Etsy i just had to get it.
Feeling inspired by the deck i set out to create a custom spread specifically for that deck although i have found it can be informative on any deck.
The spread takes place on the Adult half of the Legend of Zelda-Ocarina of Time.
where the protagonists quest is to go to each of the temples. Light-Forest-Fire-Water-Spirit and Shadow and defeat the darkness within but ultimately growing from being a child who has then accepted his destiny who must emotionally and spiritually grow if he is to save the land of Hyrule.
The spread is read in a clockwise manner from the top card (Light) All the way to the purple card(Shadow) At the top left before retuning to Light again.
I have attributed the first 4 temples to the Minor Arcana suits with Spirit and Shadow separate. There is a full description on the screenshots below of each Temple-What Tarot association-Legend of Tarot association and the Elemental Association.
This Spread is designed for when you need to see things that are not sugar coated.
Think of each temple as a step to development and understanding, If you take the lessons from each temple then you will leave this quest fulfilled.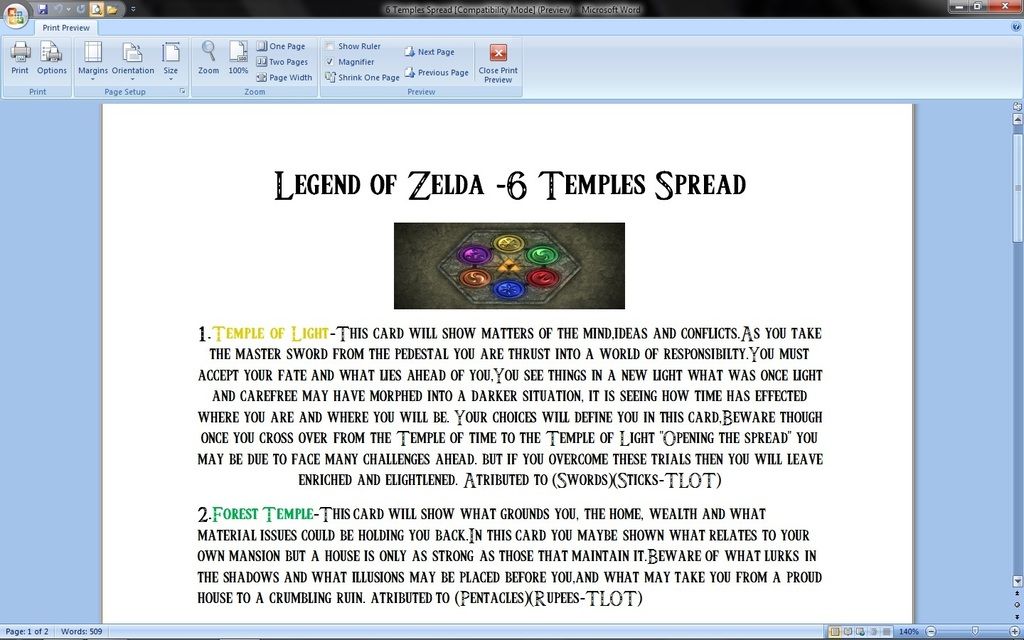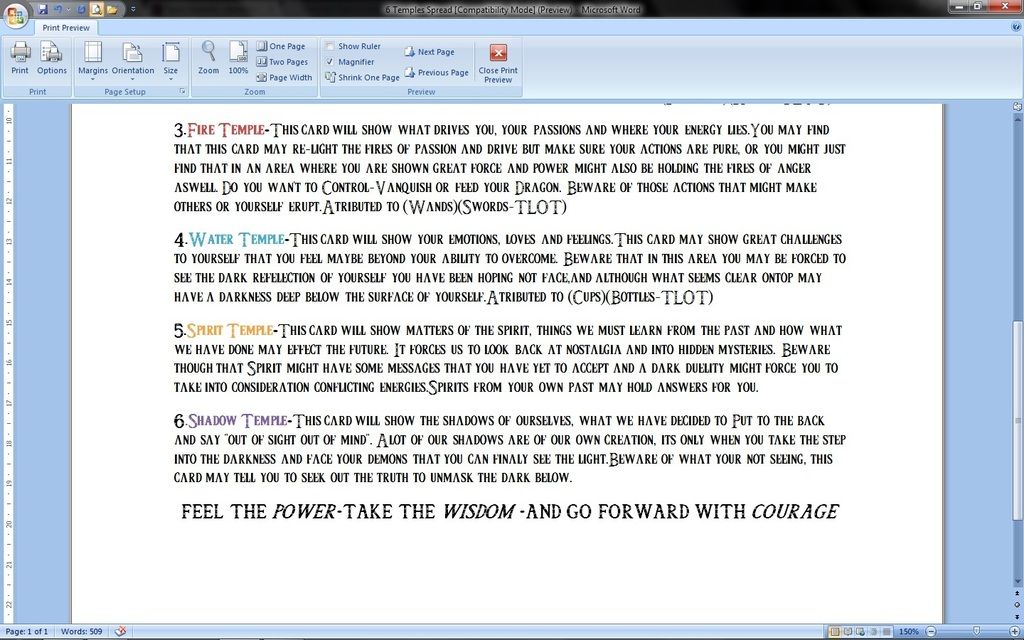 [/URL]